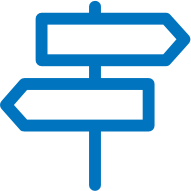 List your services with SXT
Are you a sexual health clinic, GP practice, pharmacy or online testing provider? List your sexual health services for FREE on SXT so nearby patients can find you in our database.
Why register with SXT?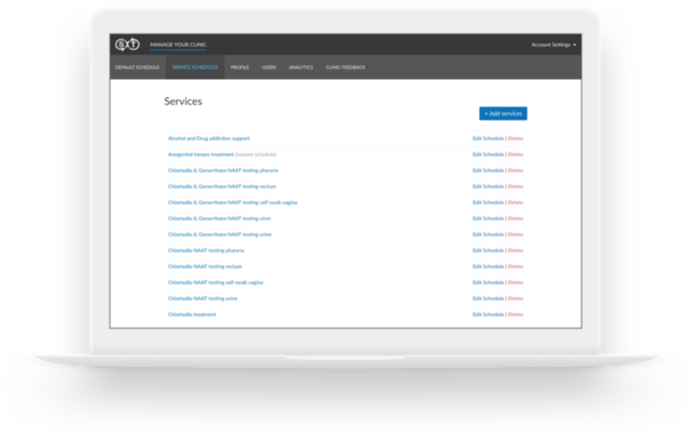 Make your clinic searchable by service
SXT caters for over 70 health services, from general STI testing to HIV treatment. Select which services you provide, and your clinic will appear when a patient searches for them.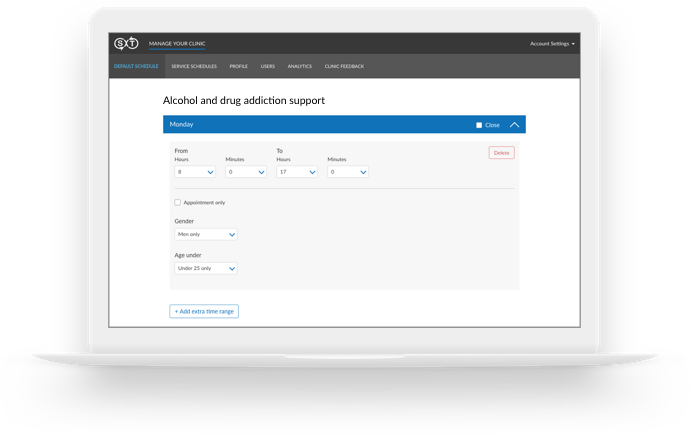 Show individual service times
Once you've selected your services, you can edit when they're available, if it's not at the same time as your main timetable.
You won't need to turn away patients, as they'll know exactly when to visit.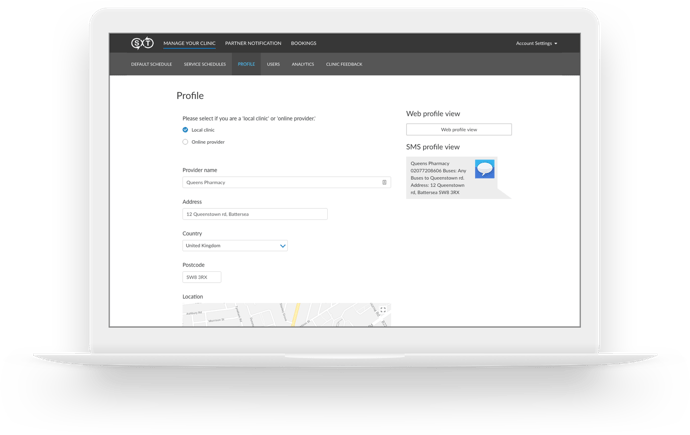 Self-manage your clinic
SXT allows you to set what clinic information will appear to patients. You can customise your profile with an address, a link to your website, and any other details or requirements patients need to be aware of.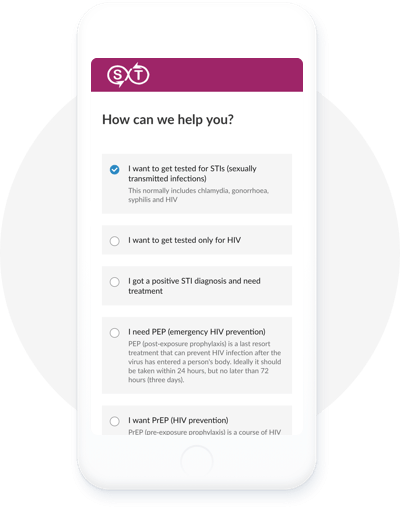 Patients are triaged first
Patients who use SXT are triaged and only see services that meet their needs, meaning you'll only ever see the patients who you can support.
It's completely FREE
Listing your services on SXT is free - there are no hidden costs!
More patients for you
Increase the number of patients using your services - SXT is a free marketing channel.
Analytics and feedback
Receive reports with a number of patients signposted to you and their private feedback.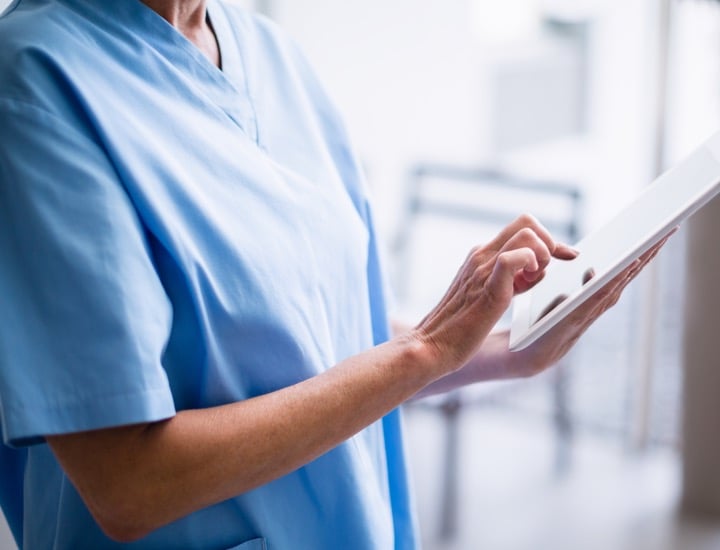 List your services for FREE
Listing on SXT as a provider is free. You can add clinic information, services and specify opening times as soon as you register.
For data integrity, all listings are manually screened and approved - we aim to do so within two working days.
As soon as your profile is approved, your listing will be accessible to the patients using SXT.