Appointment Scheduling
Improve your KPIs, funding, service flow and patient experience, all with our simple online appointment scheduling system.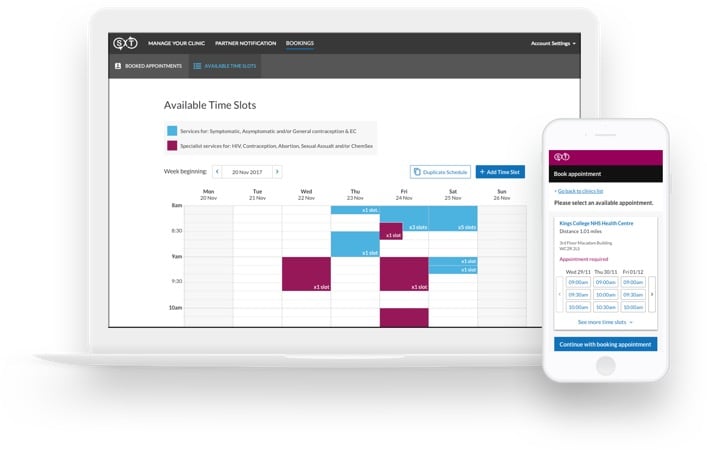 What is SXT Appointment Scheduling?
SXT's appointment scheduling system helps patients find and book relevant sexual health appointments removing the administrative burden from your employees.
The four-step process lets patients book appointments, by accessing appointments directly via your website, getting triaged using SXT signposting site or by being referred through the partner notification service.
Be ready to meet the Health Secretary's challenge of

"decade of patient power"

with SXT appointment scheduling.
How does it help you?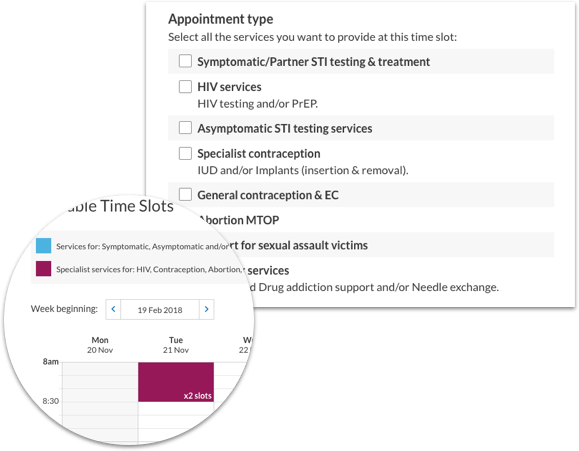 Optimised service, thanks to SXT online triaging
Your clinic needs to make best use of health professionals' time, especially when they have specialised skills. The SXT system lets you list appointments according to the specialists you have available, and patients get triaged so that they can only book suitable appointments.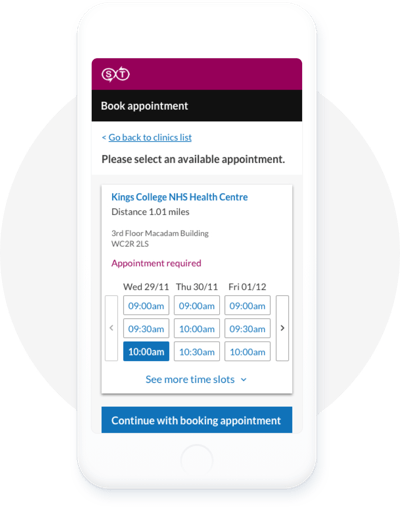 Increased patient satisfaction
Patients can access and book appointments 24-hours a day, making it more convenient for them. They can also reschedule and cancel appointments via an SMS link.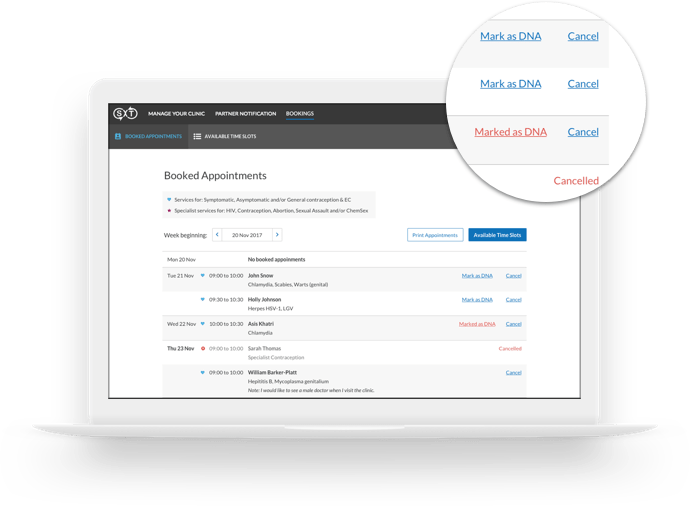 Improved clinic efficiency, saved time & costs
Patient self-service frees up staff time. Also, the system enables administrators to mark as 'DNA' or cancel the appointment triggering a request for the patient to reschedule - reducing the administrative burden further.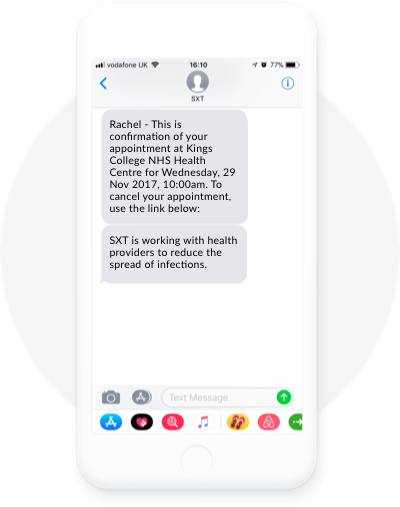 Reduce the number of DNAs with SMS notifications
Patients are automatically sent SMS messages and reminders that confirm appointment times with a link enabling them to cancel or reschedule if needed - reducing "did not attend" rates.
Helping you meet KPIs
The system was designed to help you attract patients that are most at risk, improving your KPIs and income potential.
Data compliant
To reduce privacy risks, we only ask patients for essential information. We are GDPR compliant and registered with the Information Commissioner's Office.
Simple to use
Both clinics and patients find the system easy and convenient to use, thanks to our extensive user testing and optimisation.
How it works for your clinic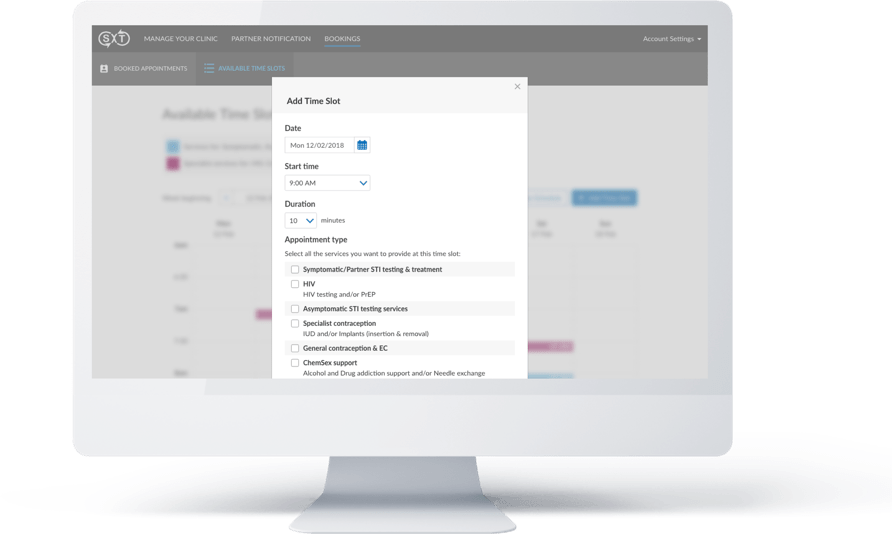 How it works for your clinic
1. Select the time slots you have available for your services from a calendar.
2. Select the services you can provide during the selected time slots.
3. Patients can then see and book those time slots when they search.
4. You can then see a list of booked appointments with patient details.
5. You can cancel appointments or mark as 'DNA'.
How it works for patients
1. Search for clinics based on their needs.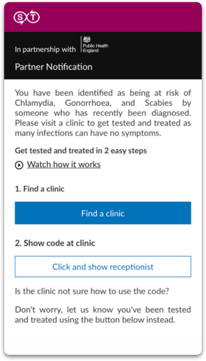 2. See nearby clinics offering those services.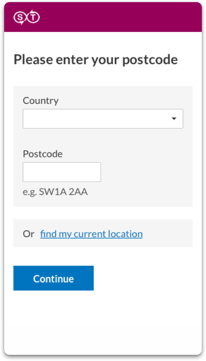 3. Browse clinics and see available time slots.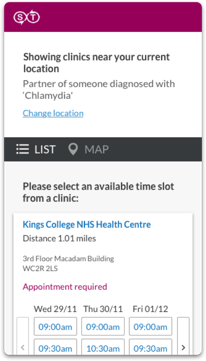 4. Select a time and book an appointment.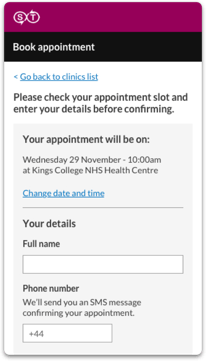 5. Receive SMS confirmation and reminder.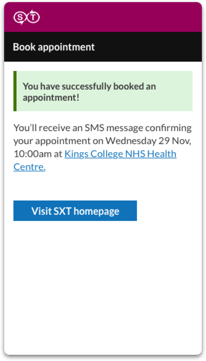 Pricing
Services are provided with unlimited use of the booking module when they opt for an annual PN plan. Otherwise the unit cost is £0.50 for each attended appointment.
The price per appointment attended:
* Unlimited use with annual PN plans
Interested in having SXT's Booking Module in your clinic?
Contact us at:
enquiries@sxt.health or call 0333 800 7808